Port-au-Prince Car Rentals Haiti
Car Rentals

 in Port-au-Prince, Haiti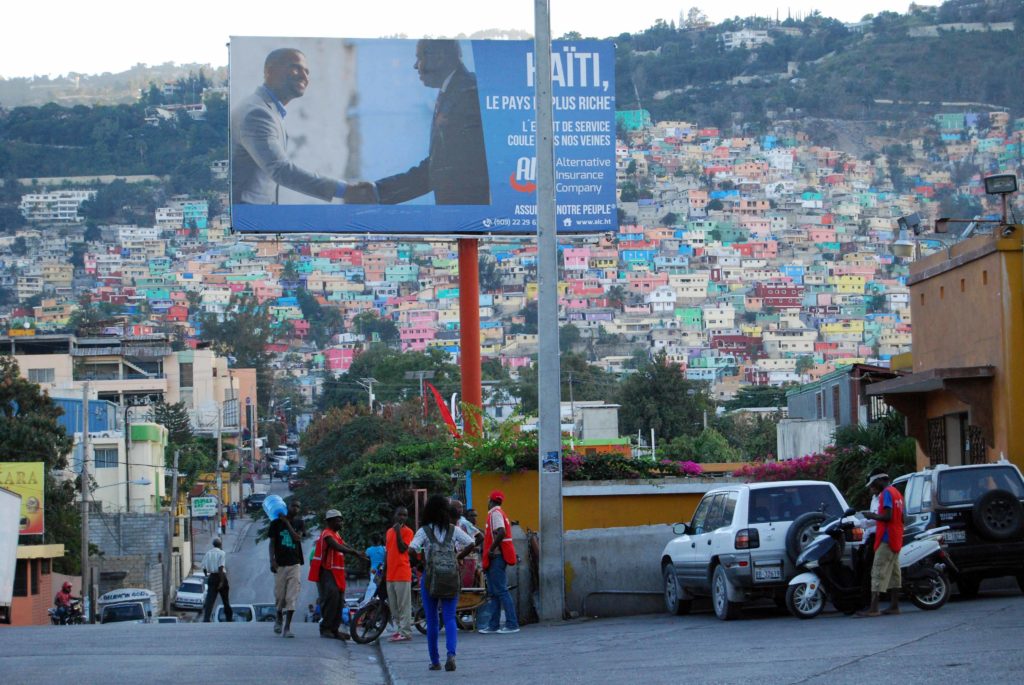 We at New Look Rent-a-Car offer rental services. You will get your booked vehicle right at the Haiti Port-au-Prince airport.
Our wide variety of options of car rentals in Haiti lets you choose any type of car you want. From sedans to SUVs to luxury cars, we offer it all! Along with the vehicle, we will also offer some bonus travel tips to make your stay in Haiti as comfortable as possible.
Select the car you like on our website. Go through the details of the vehicle's condition, rent, and other specifications. Once you've chosen the ride of your choice, make a booking. It is a simple process that can be handled online.
We realize the factor of physical distance may make you doubtful. However, we provide a 100% guarantee and trustworthiness in terms of payment, vehicle quality, and other worrisome aspects.
Leasing
We accommodate clients who need cars for a long period. Leasing is also an option for people who don't want to just rent the car for a few days. Leasing will be far more beneficial financially for long-term usage.
Our mini-lease program is very economical. It offers great monetary benefits. The program is usually 60-day long but you can always demand an extension depending on your requirements. The rule here is that the longer you lease or rent the car for, the cheaper it will be.
The most convenient aspect is that no contract is needed. The billing is done on a monthly basis. Since we know you're traveling, signing contracts and getting into agreements won't be suitable for you. Therefore, we have made things highly suitable for travels.
Another benefit we offer is the collection of travel points. The more services you hire from us, the more benefits you'll avail. Renting or leasing vehicles from us will help you get bargains at airlines and hotels.
Why choose us?
Our services are convenient to hire. Since you'll be traveling, you wouldn't want to go through any hassle on arrival. This is why we will get your rental vehicle at the airport by the time of your arrival. You wouldn't have to pay extra to get a cab to our location to receive the vehicle.
Moreover, we've provided fuel packages too. If you want, you can add our Fuel Service Option to your rental service. In this service, we provide the car with a full fuel tank. You can return the car back with an empty tank too. You won't have to worry about locating a local fuel station and wasting time getting gas. We'll handle that for you. If you're renting the car for a few days, one fuel tank will be more than enough for you.
Also, we provide Roadside Assistance. If your rental car breaks down anywhere, we'll come to rescue you. In case the keys are lost or you get a flat tire, we'll fully accommodate the repair and replacement.
By renting a car from New Look Rent-a-Car in Haiti, you won't just get a vehicle. Instead, you'll get a comfortable traveling experience!
How old do I have to be to rent a vehicle?
You must be at least 21 years old.
What documents will I need to rent a vehicle?
You should possess a valid driver´s license, another valid ID from your home country and a valid credit card or cash.
If I rent a vehicle in my name, can someone else drive it?
Yes. However, this person must be present with their driver's license at one of our offices so that our representatives may authenticate it and add the person to the rental agreement. The additional driver will be required to sign the rental agreement, and as such, be equally responsible for the vehicle in an event of potential loss or damage. The secondary driver will also be required to abide by the conditions as set forth in the rental agreement.
Is there a drop off charge for one way rentals?
There is no drop off charge for one way rentals.
What do I do if something goes wrong with the vehicle?
During normal hours of operation you should call any Company office Outside of normal business hours you should call and we will address the problem immediately.
How do I arrange to extend my rental?
Please call the rental location directly and we will be happy to assist you with planning that.
Can I pay by cash?
Yes, if you have made a prior arrangement to do so. However, in order to guarantee the rental, you must use a valid credit card.
Can I reserve a particular vehicle?
Each vehicle category consists of various models. We are unable to guarantee a specific make, model or color since our vehicles are rented based on available within each category in our inventory.
Are there any other charges when renting a vehicle?
Yes, there is a local government tax (TCA) of 10% which will be applied to the rental amount.
What is LOSS Damage Waiver (LDW) and how much does LDW cost?
The renter is responsible for the full value of the rented vehicle in the event of any loss or damage to the vehicle. The Loss Damage Waiver (or L.D.W.) is a product that is available for sale to reduce that liability. Please view our "Policies" page to see detailed information about our L.D.W. and other waivers.
What time do I have to return my vehicle?
All vehicles are due at exactly the same time you rented it on the previous day. (See policies/ Rental Period to your right).
Do I have to refuel the vehicle before I return it?
It is the policy of Company to provide the rented vehicle with a full tank of fuel. We recommend that the renter refuel the car before returning it, because while we do offer a refueling service, our refueling charge will be higher than at the local gas stations.